Apple previewed its latest version of iOS during its WWDC developer conference on 23 June and as expected, iOS 14 brings a lot of new features on its table.
Many new features on the new iOS 14 focus on bringing new features to its home screen. We now have the ability to add widgets to the home screen along with a new app gallery. Along with some major new features such as app-clips, messages app, picture-in-picture mode etc.
Say hello to the new home screen !
Apple fans have long asked for a redesign to its decade old home screen. And after years of trolls taking trolls from Android fans, Apple fans can now finally rejoice.
Apple allows widgets to be added to the main home screen on iOS 14 to sit right alongside other apps. A new "widget gallery" acts as a central place for users to easily add and customize widgets, and there's even a "Smart Stack" widget that cycles through relevant apps based on the time of day.
iOS 14 will let you pin widgets like music to show what's playing, photos to see images from your camera roll, clocks to show multiple time zones, or even the weather to quickly look at the forecast for the day or week ahead. It all looks and feels very similar to the original vision for Live Tiles. App developers will need to build in support, but given how quickly apps are updated for new iOS versions, it's reasonable to assume a lot of the top apps will work with this new home screen once iOS 14 debuts later this year.
The rightmost page on the home screen is an App Gallery, a collection of all your apps in a vertical scroll page. Also you have the ability to disable some of the app pages, say for example you have a collection of apps that you rarely use, you could add all of them in a page and hide that page once and for all. In simple terms, iOS home screen is more like an Android home screen now.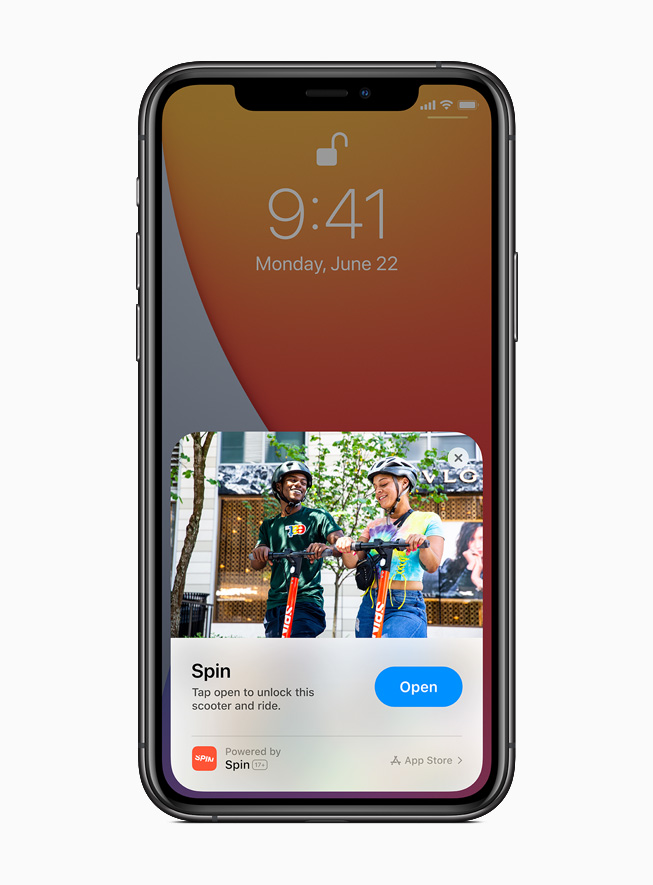 The new feature that's pretty interesting is called App Clips. Consider this scenario. You need to get a coffee from Starbucks and you have to pay digitally. You need to install the Starbucks app in order to pay in the store. Now, what App Clips does is that instead of apps, developers can add the feature to pay at Starbucks using API's without ever needing to install StarBucks app. That would certainly free up some space on my iPhone.
More Android Features on the way !
It seems Apple has taken a path to bring most lauded features from Android to iOS this year. The long touted feature on Android year's back – the picture-in-picture mode is now on iOS.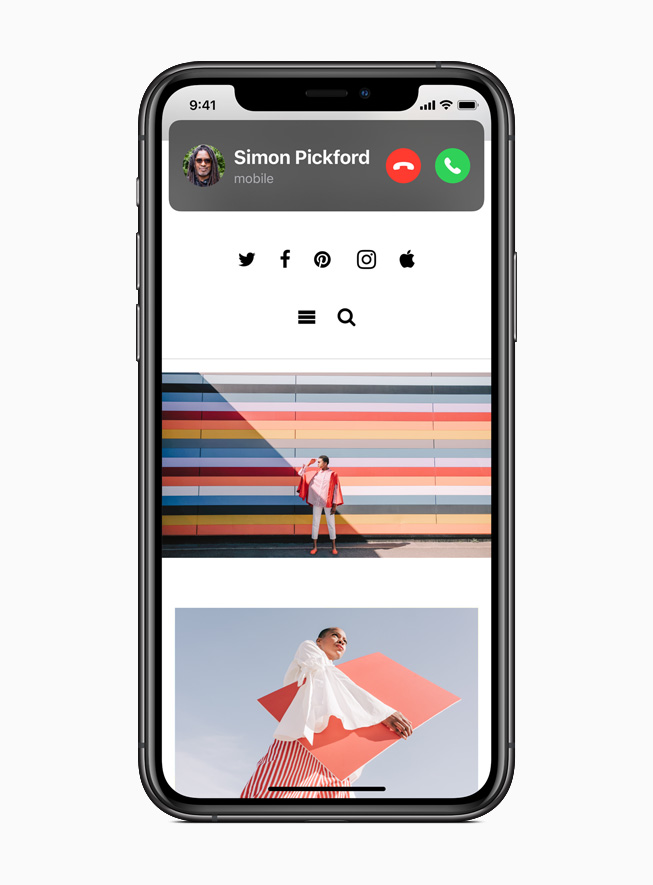 Also, you get your calls as a push notification when you use your iPhone instead of its full screen call notification. That's a pretty neat feature that I have been waiting to have on iOS for years now.
Improvements to Messages
There are some considerable additions to the Messages app. You now have the ability to pin a chat to top of the messages app, a feature that other messengers have to follow. You have also got in-line replies to messages in group chat.
More Privacy
Apple has added more features to improve its users privacy. You now have the option to see what a particular webpage has been tracking about you on Safari.
On other apps like What'sApp, you have the ability to share some of the photos in your library instead of the whole library.
Another neat addition is you get a green notification like thing on the top right side of your screen when any of the applications is using your camera. Plus, you get to see which app has recently accessed your camera in the control center.
There are also some improvements to Maps, Siri and some other apps.
The new iOS is now available to all developers as developer beta for iPhone 6S and above. You can expect a public beta version in June with final release this fall.
What's your new favorite feature on iOS 14 ? Comment below.